About Patriots Drum Corps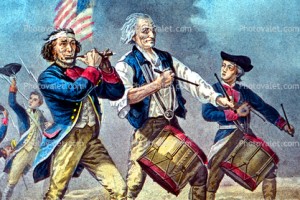 There is pride in being a part of a drum corp no matter where we are or at what level we play. It can be domestic or international, beginner or advanced because the primal connection is made through the sound. The chill of the march, and the heartbeat of the music as we deliver, that sense of pride we feel for flag and country is unbeatable.
At Patriots Drum Corps we will take you with us as we travel with different corps through a variety of events. We will inform you of upcoming activities in all parts of the world. We like to cover competitions and deliver the results along with background stories on the participants. We love all things drum corp and the excitement that comes along with it.
We keep you informed of up-coming auditions that could place you in the elite group who travel internationally to perform. We give tips on new techniques and how to keep your nerves intact as you compete against thousands of other aspiring musicians. Read our articles and learn how to bring your best to the hearing so your talents stand out.
We also cover history of the drum corps. We answer questions like how did drum and bugle corps come about? What were the practical reasons they was born? Music corps have been a part of society for hundreds of years announcing arrivals, battles and victories to the general public. Now mainly designed to entertain, drum corps are a part of human history.
With the resurgence of start-up drum corps we are getting news from all over the country – and in fact the world. We re-tell stories about the love of belonging to a team of dedicated individuals who love to perform in unison with fellow musicians.
Join us in our articles by leaving a comment below each post sharing your interest in drum corps, marching bands and troops that have inspired you along the way. We enjoy hearing of your experiences, inspirations and other highlights.
Thank you for being a part of our readership here at Patriots Drum Corps.